First Officer MCDU
When I then decided to buy a second unit FDS were no longer offering the same standard which was very frustrating. I have therefore bought a kit from Open Cockpits to make the second unit. I have also got a small stock of PSOne screens.
I bought a USBKeys card from Open Cockpits.
I modified the Open Cockpits concept to backlight the switches, this added a further148 connections to the back in addition to the 296 switch connections, another rat's nest !
All inter-switch wiring complete and screen mounted.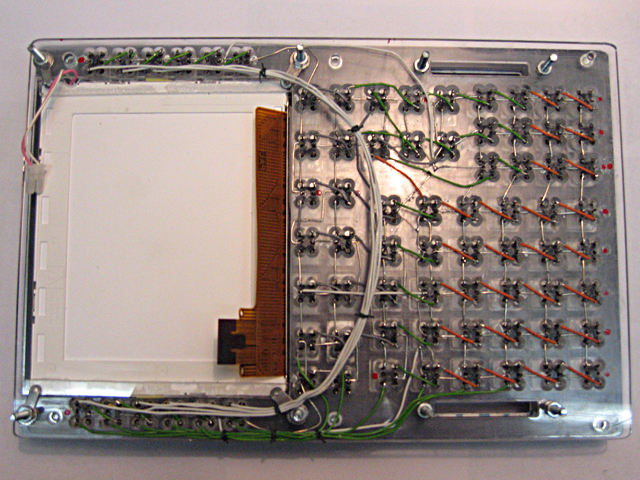 Screen circuit board in place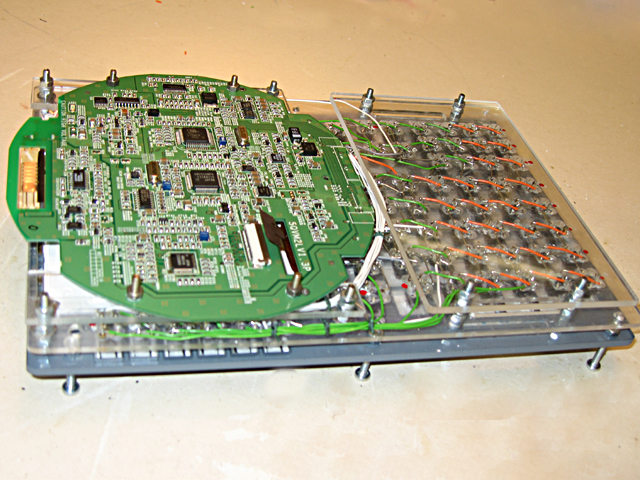 Finished unit